Covid-19 Protocols for Continuing Ed Trainings
 We at FreeBody understand that we are living in complicated times in relationship to health and Covid-19.  Please look over our safety practices and protocols. Thank you for reading about our systems and adhering to them when you come to the FreeBody clinic. We appreciate you! We want us all to stay healthy!
Safety Protocol Information and What to Expect during your CE class
Here's what we ask of you
We ask that you wear a mask at all times, vaccinated or not.

  This seems the most reasonable option right now, as the Covid-19 landscape is changing rapidly.

Air cleaners/ionizers will be running during class. This purifier is the iAdapt purifier which has a 5 stage air cleaning process: from their website: "The iAdaptAir® HEPA air purifier combines the top five technologies – AHPCO®, Bi-Polar® ionization, germicidal ultraviolet, True HEPA and carbon filtration into one product.:
The sheets you bring for class will be for you when you are receiving practice work
Sanitizing spray will be readily available and used on the tables and face cradles between practice sessions
If you are feeling unwell prior to class, please plan on not coming.

 

We will honor your registration payment towards a future class, once you feel better.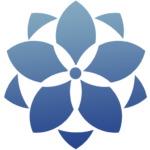 Tuesday: 12:00pm-7:00pm
Wednesday: 10:00am-6:00pm
Thursday: 12:30pm-5:00pm
Friday: 10:00am-6:00pm
Saturday: Closed Temporarily
Sunday & Monday: Closed