We at FreeBody take Covid-19 and safety measures seriously. Please look over our new safety practices and protocols. Thanks for reading about our new systems and adhering to them when you visit the FreeBody clinic. We appreciate you! We want us all to stay healthy!
New Safety Protocol Information and What to Expect at FreeBody
Here's what we ask of you, the client
* Arrive a few minutes before your session begins. Come on up the stairs and give a little knock so we know you are here. The door will be locked and opened when the clinic has been cleaned and is ready for you.
* Wear your mask at all times.
* When you arrive, we will take your temp using a contactless thermometer.
* We will ask you a few questions about your health before we begin.
* Once temp is taken and questions are answered, both client and practitioner will use hand sanitizer and then go into the massage room for intake and the session.
Here's what we ask of our Practitioners at the clinic
* Wearing a clean mask and apron for every session.
*  Practicing social distancing.
*  Sanitizing the massage table, face cradle, oil bottle, and every surface in the massage rooms, bathrooms, and reception area between sessions.
*  Vacuuming floors at the end of each day.
*  Checking our temperature daily.
*  Sending out laundry to a local service that uses super hot water for sanitizing linens.
*  Washing hands up to elbows before and after every session.
*  Running a new air purifier from AirOasis in the treatment room at all times. This purifier is the iAdapt purifier which has a 5 stage air cleaning process: from their website: "The iAdaptAir® HEPA air purifier combines the top five technologies – AHPCO®, Bi-Polar® ionization, germicidal ultraviolet, True HEPA and carbon filtration into one product.:
*  Running a new AirSoap air purifier in the reception area. From their website: "AirSoap is a revolutionary new air purifier technology that kills and captures even the smallest viruses HEPA filters can't. Proven to kill 99.99% of airborne viruses*, AirSoap uses washable and reusable collection plates instead of costly HEPA filters."
COVID Health and Travel Check
Please wait 2 weeks after any travel before coming in for an appointment. Consider having a COVID test done before seeing us.
You will be asked these questions upon entry before your appointment. If you can answer YES to any of these questions right now, please go ahead and cancel your appointment and we will catch up when you're in the clear.
Questions you will be asked upon arrival:
* Have you had a fever in the last 24 hours of 100 or above?
* Do you now, or have you recently had, any chills, new loss of taste or smell, 
 or new rashes?
* Do you now, or have you recently had, any flu symptoms, sore throat, or 
 shortness of breath?
* Have you been in contact with anyone in the last 14 days who has been 
 diagnosed with COVID-19 or has coronavirus-type symptoms?
* If you become ill and/or receive a positive diagnosis of COVID-19, will you 
alert me within 24 hours?
* If you discover that someone you have been in contact with within the last 14 days receives a positive diagnosis of COVID-19, will you alert me within 24 hours of receiving that information?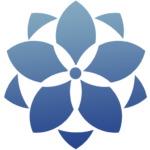 Tuesday: 12:00pm-7:00pm
Wednesday: 10:00am-6:00pm
Thursday: 12:30pm-5:00pm
Friday: 10:00am-6:00pm
Saturday: Closed Temporarily
Sunday & Monday: Closed