Covid-19 Protocols for In-Person CE Classes
– Wearing masks will be optional in class, provided your practice partner does not desire you to wear one.  I am not requiring a vaccine card or negative COVID test to attend class.
– Please be prepared to discuss comfort level with your practice partners around wearing masks or not as you do with your massage clients.  We will work together on this and honor each other's needs.
– Do not come if you are not feeling well!  If you wake up not feeling well, please let me know right away.  Your registration can be transferred to another class.
– You will receive the work as practice partner on the clean sheets you bring to the training.
What I Will Provide as Teacher
 – Face cradles will be sprayed in between trades with a sanitizing hydrogen peroxide based spray that kills all viruses and bacteria in 1 minute.
– I am running 2 air cleaners in the classroom 24/7, one ionizer and a HEPA filter running at all times.
– We will wash hands before each part of the trades and hand sanitizer will be readily available.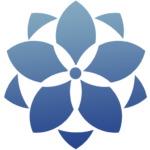 Tuesday: 12:00pm-7:00pm
Wednesday: 10:00am-6:00pm
Thursday: 12:30pm-5:00pm
Friday: 10:00am-6:00pm
Saturday: Closed Temporarily
Sunday & Monday: Closed