Upcoming In-Person & Livestream Programs
Learn about the FreeBody Therapeutics Method
Telehealth Consultations with Cat
Are you looking for specialized guidance from Cat?  Now, you can work with her One-on-One thru Telehealth Consultations.  Check it Out!
Online Workshops and Series Available NOW
"You will wish you knew about Cat Matlock sooner once you take a FreeBody class with her.  There is SO much pain you DON'T have to live with. My stubborn chronic pains from old injuries and 30 years of sitting at a work desk are finally gone thanks to Cat's teaching!"
Check us out on YouTube
Cat is always releasing new videos on using foam rollers and therapy balls to release muscle restriction and trigger points in your own body. Check us out!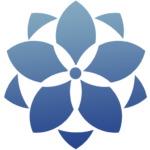 Monday & Tuesday: 12:00pm-7:00pm
Wednesday: 10:00am-6:00pm
Thursday: 12:30pm-5:00pm
Friday: 10:00am-6:00pm
Saturday & Sunday: Closed