Continuing Education Classes
Continuing Education Courses for Massage and Bodywork
We are not offering live, in-person classes at our center at this time. Below you will find information about our current online CE class offerings. Livestream classes allow you to participate and ask questions in real-time. If you can't make one of our scheduled Livestreams, or if you prefer to take a class on your own schedule,  we also have classes that you can take anytime.
Scheduled Livestream CE Classes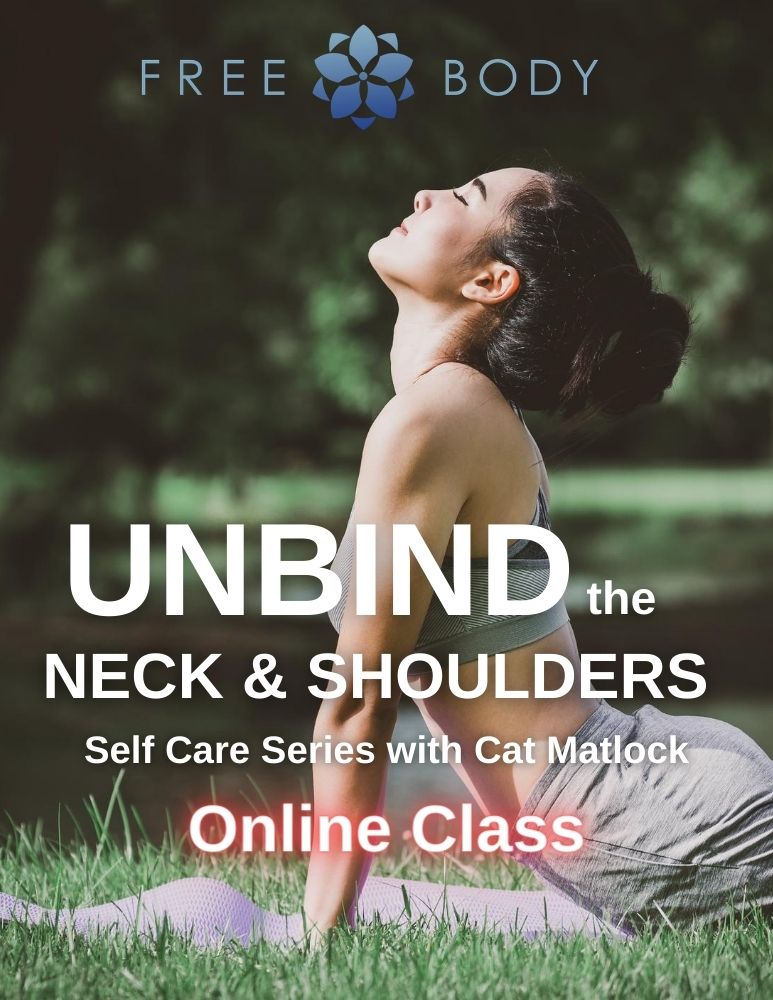 Unbind the Neck & Shoulders 6 CEs
Thursdays 10am-11:30am EST
September 10 – October 1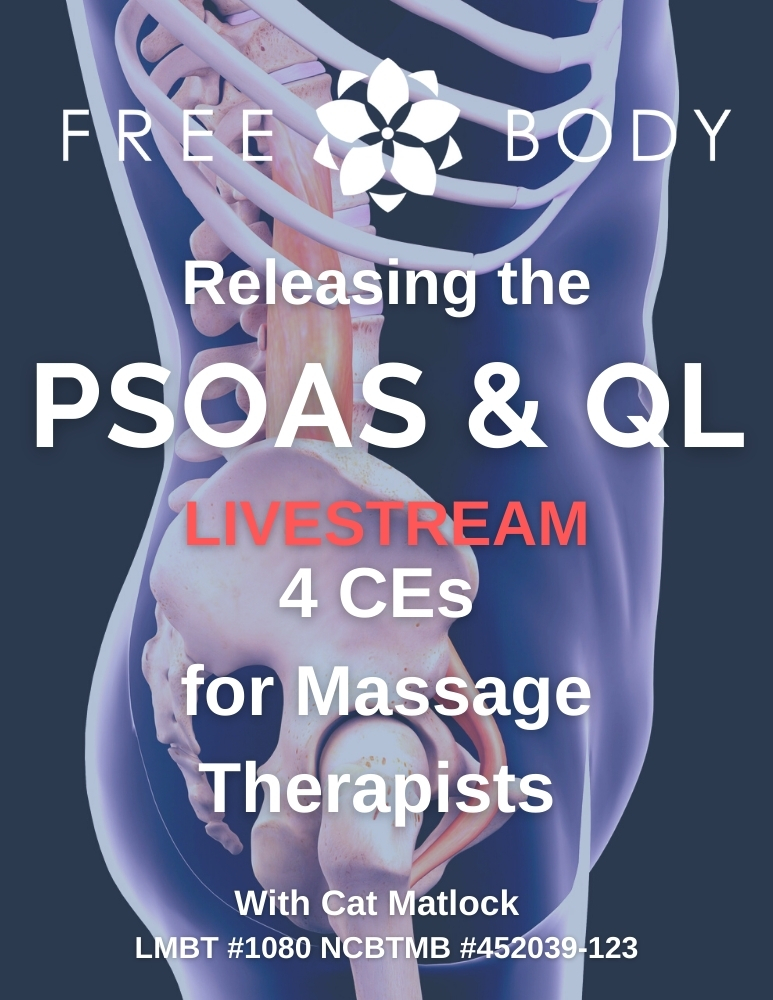 Releasing the Psoas & QL 4 CEs
Monday, September 28, 2020
 12:00pm-4:00pm EST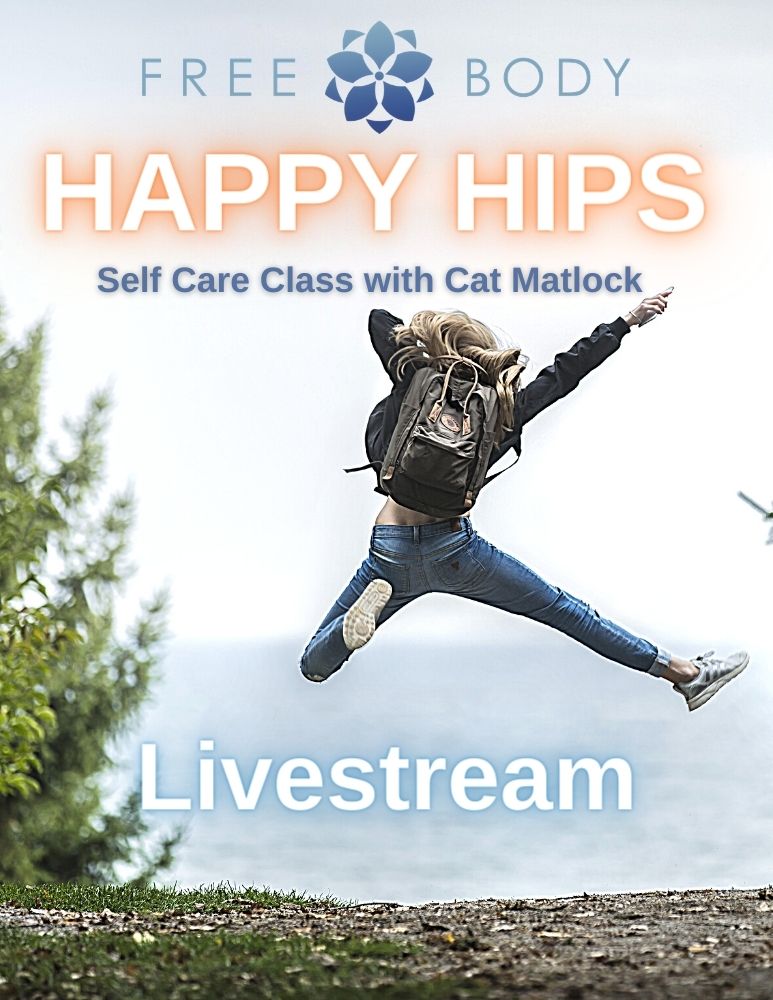 Happy Hips 6 CEs
Thursdays 10am-11:30am EST
October 8 – 29
Online CE Classes You Can Take Anytime
Releasing the
Quads & Hamstrings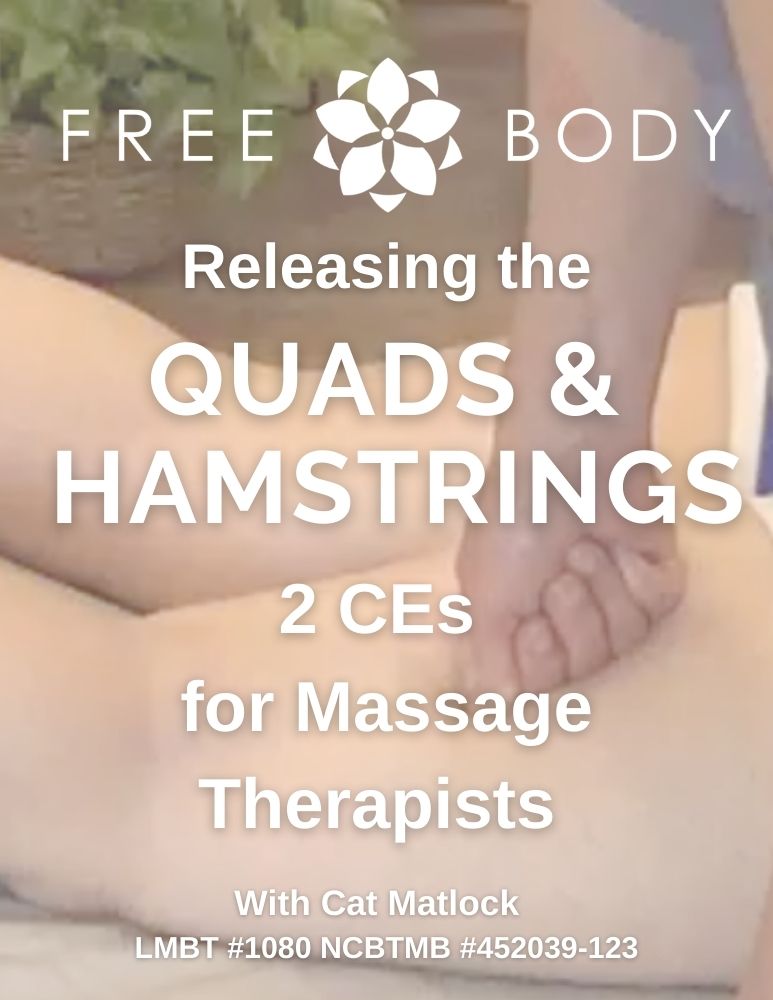 Help your clients with hamstring pulls, knee pain, and more!
$27
Confidently work in the deep tissues of the neck!
$27
After my first CE class with Cat I knew I never needed another teacher. I take all my classes with her because I learn so much every time. ~ AH
Cat Matlock
Cat (Cathy) Matlock is approved by the National Certification Board of Therapeutic Massage and Bodywork (NCBTMB) as a continuing education Approved Provider, provider #452039-123. Cat Matlock has been a licensed massage therapist and bodyworker since 1993, dedicating her practice to the understanding and relieving of the tensional systems which create chronic pain in our bodies. She has worked with tens of thousands of clients over her career as a therapist.  Cat is known for her skill in working with people in pain and recovering from injury.
Brian Loftin
Brian Loftin (LMBT 13797) has been in private practice since graduating from the Florida School of Massage in 2003. Brian's greatest passion is to gently connect people to the subtle stories that reside within us all, that stir our feelings, urge us onward, and compel us to embody our human experience in profound and magical ways. He combines effective, compassionate techniques with a Taoist principle of non-doing and non-attachment, effectively achieving a natural flow with and within his clients' fields of being.
Check us out on YouTube
Cat offers a series of instructional videos on using foam rollers and therapy balls to release fascial restriction and trigger points in your own body.  Click the button below to go to her YouTube channel. Here is a video on how to release 2 of the rotator cuff muscles with therapeutic rolling.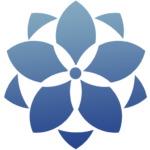 Tuesday: 12:00pm-7:00pm
Wednesday: 10:00am-6:00pm
Thursday: 12:30pm-5:00pm
Friday: 10:00am-6:00pm
Saturday: Closed Temporarily
Sunday & Monday: Closed