Welcome to the FreeBody Blog
Here you'll find a selection of posts and resources relating to the world of massage and self trigger point release.
I'm Cat Matlock at FreeBody.  Let's talk about the hamstrings and why they get so out of whack.  You will learn some basic anatomy, why the hamstrings are so important in the health of the back and hips, and what their relationship is with the belly.  I will then...
read more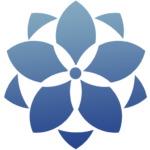 Tuesday: 12:00pm-7:00pm
Wednesday: 10:00am-6:00pm
Thursday: 12:30pm-5:00pm
Friday: 10:00am-6:00pm
Saturday: Closed Temporarily
Sunday & Monday: Closed