Massage Clinic & Training Center
Cat is not personally accepting new massage clients at this time.  She is available for Telehealth One-on-One Consultation if you are looking for specialized guidance and support with a chronic pain pattern – Click Below to Learn More –
If you are looking for a local massage, there are other talented and skilled therapists working at the clinic that Cat recommends. See descriptions below for contact information of the therapists that would be best suited for your needs: Therapeutic Massage,  Awesome Full Body Massage to Relax and Restore, and Prenatal Massage.
Learn more about Telehealth with Cat
  Therapeutic Massage for Specific Conditions
Got something in particular you are needing help with?
Therapeutic massage sessions are designed to work with your body to restore balance, reduce pain, and increase your range of motion.  If you're dealing with an injury or pain, this is the type of session to schedule. 
Please note that therapeutic work takes time for the full effects to kick in.  It is highly recommended that you schedule three sessions with your therapist for the greatest effect and benefit.
Cat recommends these therapists who also work at the FreeBody Clinic:
Althea Wilkins: Adaptogenic Movement & Massage.  Althea can be reached at 828.232.6952 or visit her website here
Stephanie Metzger: Hands on Healing Professionals, Pain Management Specialist, Physical Therapy Assistant.  Stephanie can be reached 828.545.4343 or visit her website
Ridiculously Awesome Full Body Massage
Your choice for a full body integrative massage. Sessions can be 1 hour, 75 minutes, or 90 minutes. These integrative massages combine Swedish techniques for warming and lengthening with compression and specific work to unlock tight areas. Sessions are a mixed bag of relaxation and releasing techniques to bring down the general tension in the whole body and leave you feeling refreshed, deeply relaxed, and ridiculously awesome.
Carlie Love: Asheville Massage Goddess. You can reach Carlie at 828.338.8599 or visit her website here 
Prenatal Massage for the Sacred Journey to Motherhood
Prenatal massage is a special treat for the mama-to-be.  Prenatal massage sessions are 60, 75 or 90 minutes of bliss on a specially designed massage table which allows mama to lie face down for the treatment.  In this position the shoulders, back, hips, hamstrings, and calves can be easily massaged, relieving many of the most common areas of discomfort in pregnancy.  We know that pregnancy is not for wimps and we believe prenatal massage shouldn't be wimpy.  We will work within your comfort level to release the areas that might be causing you some trouble during your pregnancy for real relief and a better experience of this sacred time.  
Carlie Love:Asheville Massage Goddess. You can reach Carlie at 828.338.8599 or visit her website here.  Carlie also teaches infant massage and offers post-natal sessions to support mama on her new adventure.
Cat has given me relief from years of chronic headaches that no other traditional or alternative practitioner (and I had tried them all!) has been able to provide.
Cat is, hands down, my choice bodyworker in Asheville. Her strategy for chronic pain relief is grounded, smart, and very effective.
Cat's skill and attention to detail in massage technique and knowledge of the body is far superior to any other massage therapist I've experienced.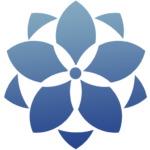 Monday & Tuesday: 12:00pm-7:00pm
Wednesday: 10:00am-6:00pm
Thursday: 12:30pm-5:00pm
Friday: 10:00am-6:00pm
Saturday & Sunday: Closed